Passage from Troon to Largs: 17.2 miles in 3 hours and 35 minutes. A short motor up the Scottish Coast.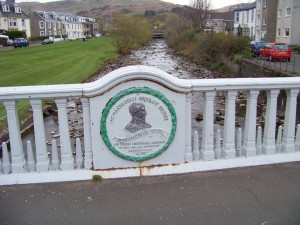 A weather window prompted us to head straight from Troon to Largs. Though strong winds were forecast for the afternoon, the morning saw almost no wind at all, so we motored all the way. Just before Largs is Fairlie Quay where William Fyfe began building fishing boats in the 19th Century. He built his first yacht on the foreshore there in 1812, though yacht building became more popular in his son's time (his son also being called William) with 'Stella' being launched in 1849. From then on Fyfe yachts became renowned and many still survive having been lovingly restored.
Largs is an interesting town and we spent the afternoon exploring the Heritage Centre (in St. Columba's Parish Church). The town has a strong connection with Brisbane in Australia. The Brisbane family owned Brisbane House in Largs and the most famous family member is Thomas Makdougall Brisbane. He was born and died in Largs, but was the 6th Governor General of New South Wales. The River Brisbane and the city it flows through were named in his honour. Brisbane House became increasingly derelict and in 1941 was finally used as target practice by commandoes and completely wrecked. Little is now left, but the area where the house stood is still known as Brisbane Glen and there are many connections between Largs and Brisbane.
During the war Largs was also used as a base for Catalina Flying Boats and there is a memorial on the seafront.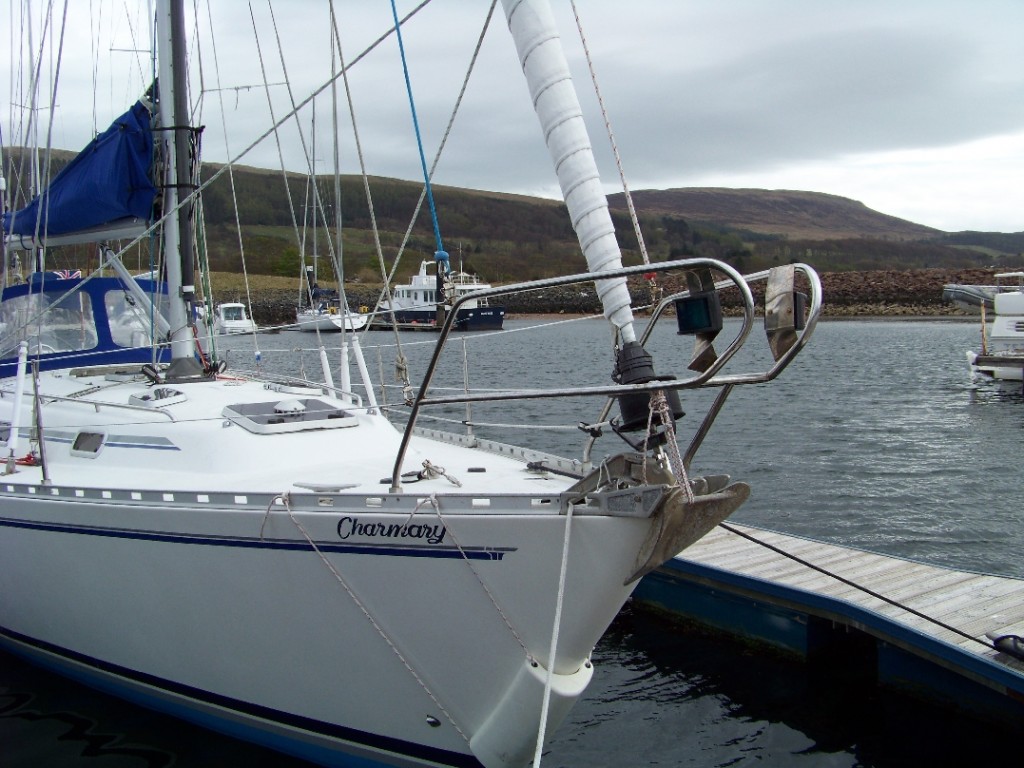 Friday 3rd May
With gale warnings and heavy rain forecast, today was not a day to be on the water, so we took to the land and went walking. We walked into town and then out into the hills through past Largs Academy. We went past stone blocks called 'The Three Sisters'. These are in fact meridian sighting posts used by Sir Thomas Brisbane who built an observatory at 1808 at Brisbane House. The posts enabled him to establish where due north was even when the pole star was not visible.
From there we went on into the hills on a path to Greeto Bridge. Though the cloud was fairly low and it was drizzling, it was still a lovely walk through to Greeto Falls and Bridge.