In the spirit of exploring Bornholm a little further, we headed north today to the north-western tip of the island – a small harbour called Hammerhavn. The trip was a short one – just 6 miles from Hasle and we just pulled the jib out and pottered up there. In Hammerhavn we found a convenient space against the harbour wall – fairly sheltered, though the entrance is a little exposed to the west.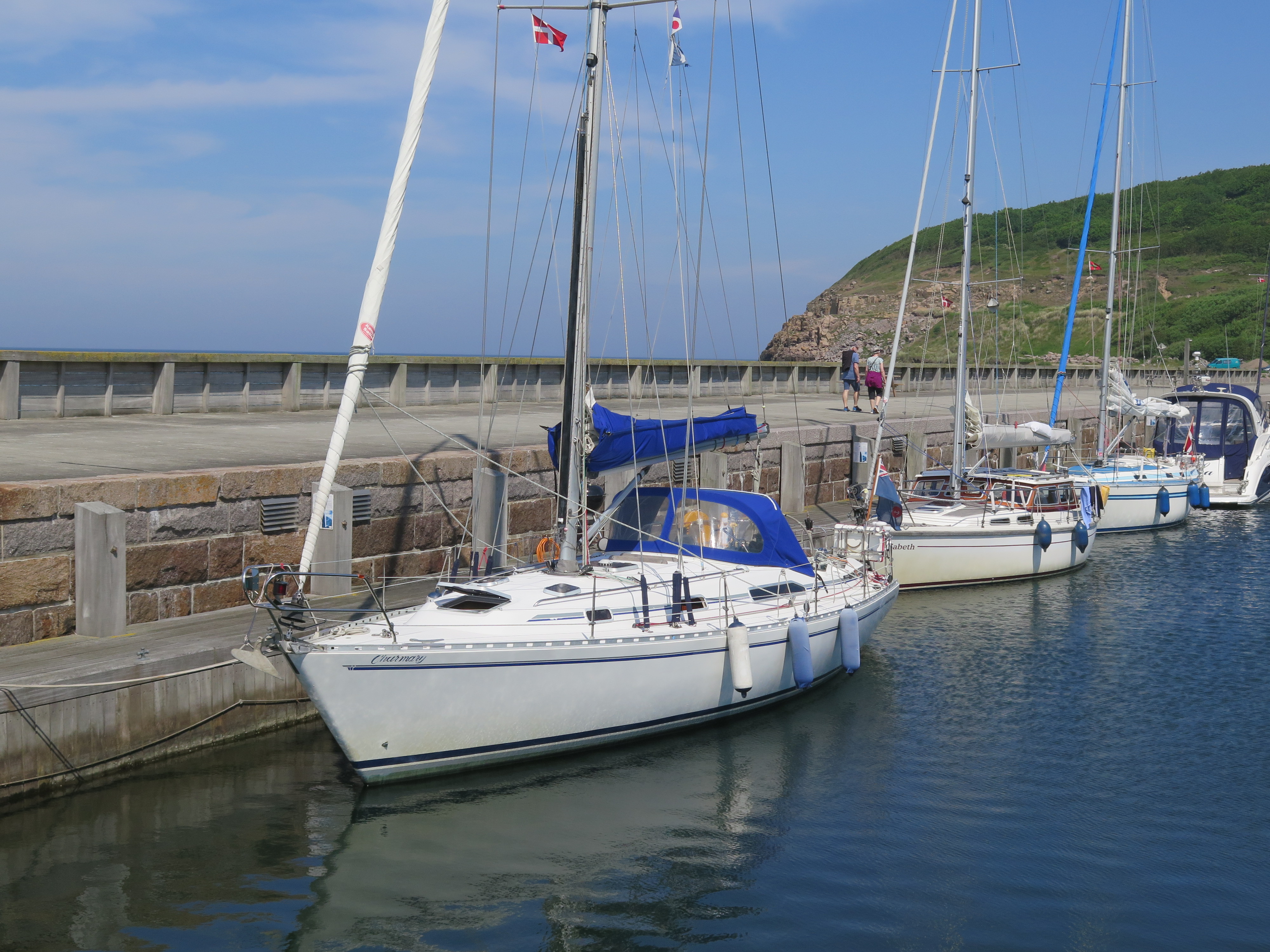 This is the harbour for Hammerhus – allegedly the most hated castle in Denmark. What is definitely easier to quantify is that it is the largest medieval castle in Scandinavia. To say it has a chequered history is to make chequers sound simpler than it is …. It was first built in the 13th Century – possibly for the Archbishop of Lund, though new evidence has questioned this and suggests that it might have been for Valdemar II of Denmark as a base for the Danish Crusades. A better metaphorical game for its early years might be ping-pong rather than chequers as the castle seems to have been the focus for a struggle between the kings of Denmark and the Archbishopric. The King's army managed to conquer it in 1259, 1265, 1319 and 1325. In between the Archbishops occupied it, though stories suggest that the interests of the people may not have been uppermost in their minds.
In 1521 it was taken by King Christian II, but he didn't get to enjoy it for long as forces from Lübeck then occupied it. They forced islanders to work extending the castle and to pay high taxes to fund the work, something we can't possibly imagine happening today. The rich forcing the poor to fund their lifestyle …… In 1658, the rebellion on the island resulted in the island being handed back to the Danish and the main use of the castle from then on seems to have been as a prison. In 1750 it was partially demolished, but was stabilised and restored around 1900. It still makes a pretty impressive site – not least when approaching by sea as it rises dramatically 74 metres above sea level. Walking up to it from the harbour, the scale of it becomes apparent. The perimeter wall is 750 metres long and it occupies around 130,000 sq. metres.