After a couple of days of quite gusty winds, the weather decided to go from all to nothing today. We left Travemünde at 0750 in a complete calm and during the morning the wind built 200% from 1 knot to 3 knots … not enough to even think about sailing, so we had to motor all the way arriving in Wismar Westhafen at 1255 having done 27.4 miles. A very pleasant and uneventful trip – the best way to have them!
The afternoon was spent doing an initial exploration of the town. it is much smaller than Lübeck, but still a beautiful town.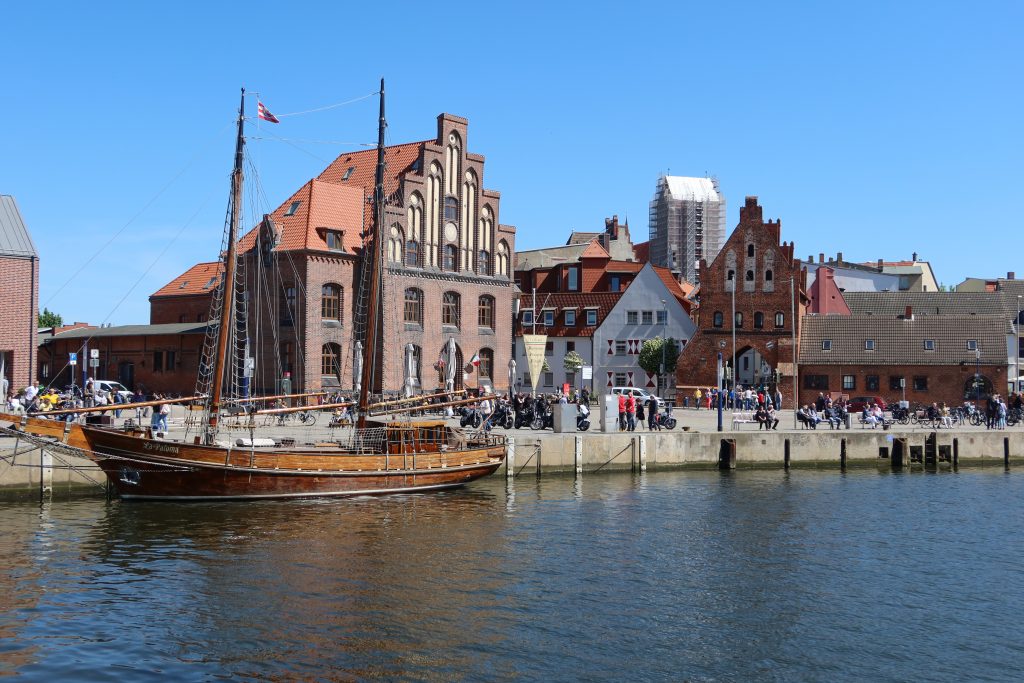 You even get a different class of busker here. Most buskers carry their instruments and set up pretty much anywhere and move off again when they are ready, but this one was definitely not going to be moving off quickly – he had brought his own piano with him ….. he was very good though, so we stopped and listened for a few minutes, though Anne carried on listening for a little longer while I went off to investigate the ship in the background.