Once at Visby, we set to exploring Visby and Gotland. Visby is often argued to be the best preserved medieval town in the world, so expectations were high, expectations which were further raised because we had been planning for years to come here. We were not disappointed. To try and get a feel for the town we started by doing a walking tour of the town with a guide. This started outside the tourist information office, which handily was about two minutes walk from the boat. We turned up in plenty of time to try and ensure a space; a good move as the tour filled up with fifteen minutes to go. Having expected a local Swedish guide, we were surprised to find that our host was a Glaswegian with a Mancunian accent who had lived and worked all over the world. As part of his travels he had come to Gotland and never left …. Needing a job when he got there he had read everything he could find about Visby and developed this walking tour. Glasgow's loss was our gain; he was a very entertaining host with a broad historical knowledge and a quirky view of local history.
He took us slowly round giving us the stories behind various local buildings and the history of Visby. The name itself probably comes from Old Norse with Vis being a word for a pagan place of sacrifices while by means village. So, essentially Visby is a small village where they sacrificed people as part of pagan rituals. Ironic then that Visby, in medieval times, was known for having the most churches for any town in Sweden. Even now it has more churches per square mile than anywhere else, albeit that twelve of them are ruined churches. The early history of Visby was inextricably intertwined with the Hanseatic League. The term hansa means a league or a federation or guild, so the Hanseatic League was literally a "league of guilds". After the foundation of Lübeck in 1143, German merchants began moving north and they settled on Visby as a base. With a good natural harbour and easily defensible approach, it fitted their requirements as a base for trade around the Baltic. Visby therefore became the only place on Gotland which was able to trade with the Germans and acted as the centre of the Hanseatic League's operations. The 13th century saw rapid development, including the building of the town walls – 2.1miles of which still survive in remarkably good condition.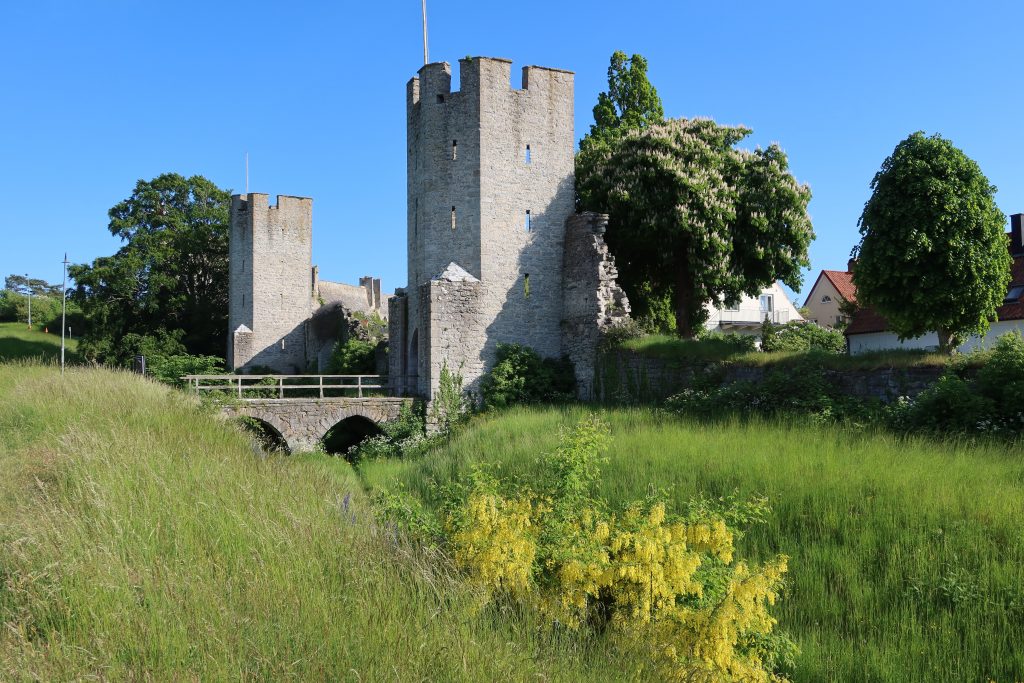 This wall, while defending Visby effectively, also created its own tensions and local Gotland traders felt shut out, leading to Civil War in 1288. Despite this though, Visby was a very cosmopolitan place with warehouses being built by Russian, Danish and German traders and the town oozed prosperity through its houses and associated religious and communal buildings. Its importance was reflected in the fact that the maritime sea laws of the 13th and 14th centuries were known as the Wisbuy Sea Laws (or the Gotland Sea Laws). This all started to fall apart though in the second half of the fourteenth century with the invasion in 1361 by Valdemar IV of Denmark; 1,800 Gotlanders died in the battle. From there on various people invaded, but the best named ones were the Victual Brothers – a bunch of Germanic pirates. I guess the name 'does what it says on the tin'. They were then thrown out by an invading army of Teutonic Knights. They eventually sold the island to Queen Margaret of Denmark, Norway and Sweden. In 1470, its status as a Hanseatic Town was rescinded as it had essentially become a base for pirates and legitimate trade had all but ceased. From there on it was occasionally Danish, then Swedish and was even invaded by Russia in 1808 though the Swedes got it back within a few months, but its status as a trading centre was revived in the 18th and 19th centuries and it became prosperous once again.
The town we can see has elements from many eras, but it has a significant concentration of traditional wooden planked housing – a technique that has been used since Viking times. As the guide pointed out, after he had got us all to sniff the house (!), one of these even has evidence of a fire which burned down the building opposite. All the planks have bubbles on their surface; this is the tar being drawn out of the planks by the heat – hence the smell … Stockholm tar ….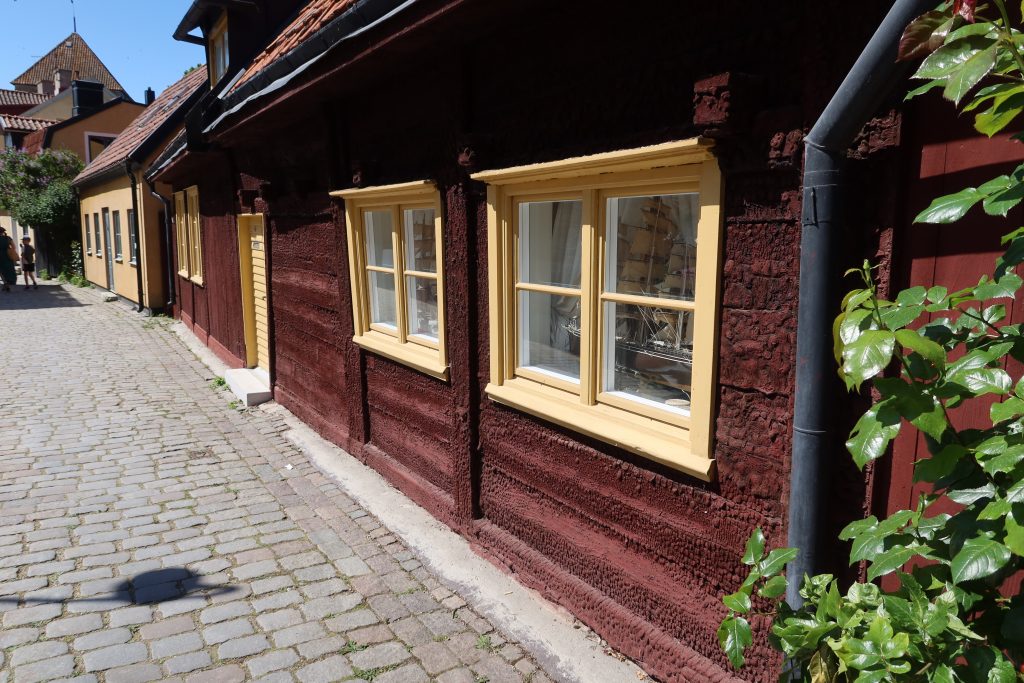 One of the next stops on the tour was the Botanic Gardens with a wooden statue or bust of Carl Linnaeus – the well-known botanist and arguably the father of modern plant taxonomy. His connection with Visby is perhaps a little tenuous, but in 1741 he spent some time on Öland and Gotland with six students from Uppsala university where he had been appointed a professor, to look for plants useful in medicine. They apparently found around 100 previously unrecorded plants. His statue is not very flattering with his nose looking more of a proboscis, but this was apparently indicative of his status. Whatever my status, I think I would prefer a more normal nose …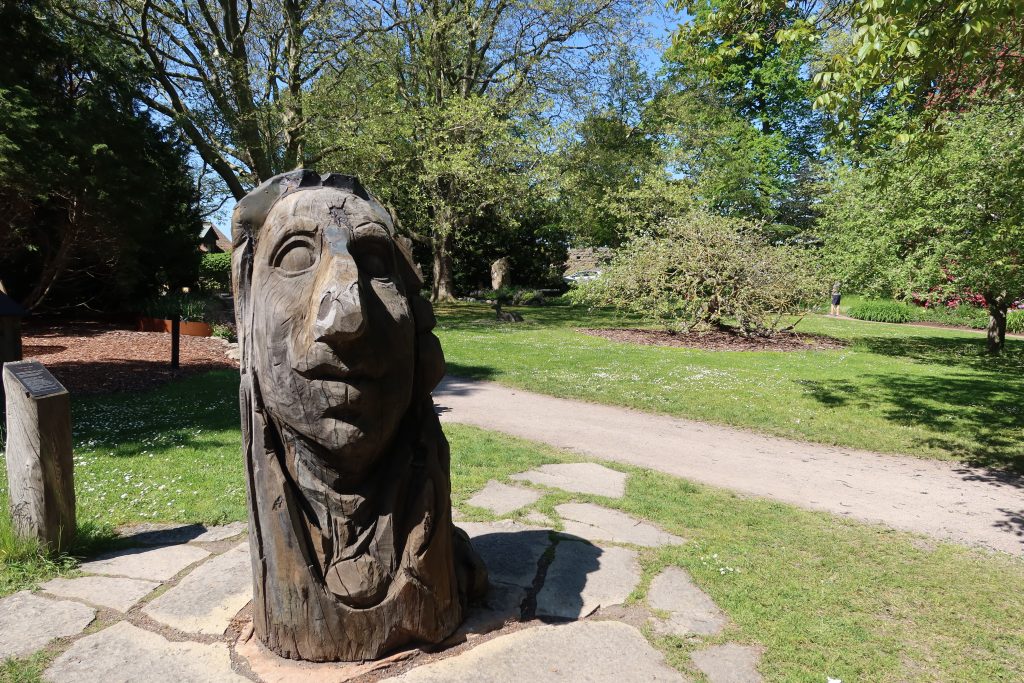 From there the tour took us past the Cathedral and finished at a ruined church – something which is easily done in Visby. Outside this church was a statue of the most famous Swedish scientist who none of us have heard of. His name is Christopher Polhem. He could almost be thought of as equivalent to Brunel in the UK – something of a polymath, but perhaps most renowned as a brilliant engineer. He came from a relatively poor background and had to leave school when his mother remarried and he fell out with his stepfather. As a result he started out as a farmhand, but he quickly rose to be a supervisor showing an early affinity with Maths. He realised that he would need to learn Latin, so in exchange for repairing clocks he was given Latin lessons by the local vicar. Word of his ability spread fast and he was recommended to Uppsala University by another member of the clergy – once again, repairing clocks to 'earn' his entry to the university. His main contribution was perhaps to the mining industry where he invented various labour-saving devices – he was even funded by the Swedish Mining Authority to travel all round Europe studying mechanical development. Perhaps one of his greatest achievements was a fully automated factory to produce knives, locks and clocks, automation being very rare at the time. There are two key things though that we have to thank Polhem for – first the padlock. His automated factory produced Polhem Locks – essentially the first design of the padlocks we use today. Second, and here is where the comparison with Brunel becomes more appropriate, he was closely involved with the design and initial build of the Göta Canal – in particular the locks. Polhem was was ennobled by King Charles XII of Sweden for everything he had contributed to Swedish technological development – a very important scientist and inventor, even if we haven't heard of him!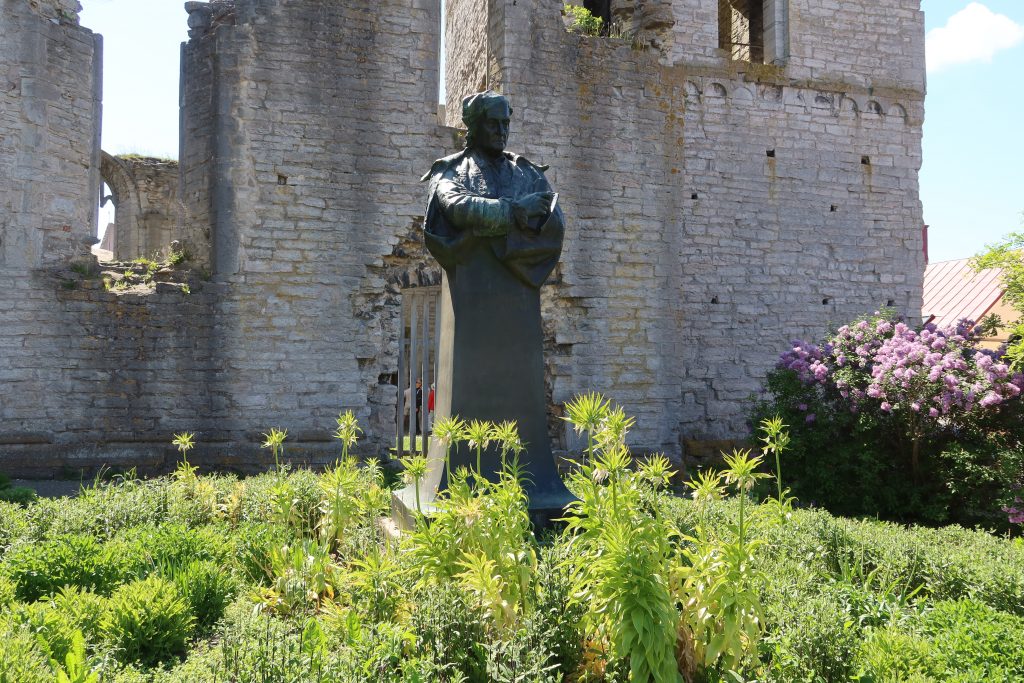 June 12th
The next day we started to explore Gotland itself. The harbourmaster recommended an excellent car hire company. The cars were, he stressed, second-hand, but on the plus side they were cheap, very cheap. The company were very helpful and we ended up with a Ford Focus estate that had done around 300,000km – ideal for exploring around. The first priority was nature reserves and in particular – orchids. We headed to the Kallgatburg nature reserve, arriving serendipitously with another couple who were also looking specifically for orchids. They were able to translate for us and helped us to locate the amazing lady slipper orchids, hidden in a small woodland area to the north or the reserve. In exchange we managed to spot a fly orchid for them – something they had apparently been hoping to find.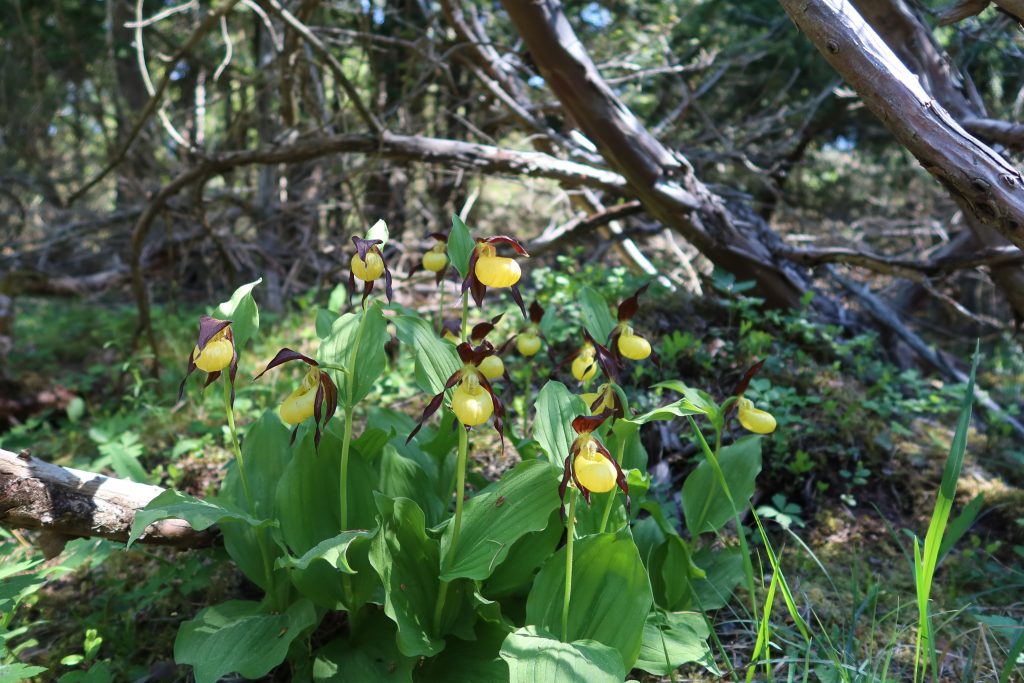 From there we headed off to another couple of nature reserves and tried to find some of the famous Gotland ponies until we eventually realised that we were not there at the right time of year for them to be grazing! On the way back to Visby we stopped at the Gannarve skeppssättning – a viking ship burial site. This was apparently broken up by the mid 19th century, but archaeologists managed to find all the stones and reconstruct the ship in 1959. The burial dates from the late Bronze Age and around 350 sites on Gotland have been identified. The deceased would have been cremated and the bones then crushed and cleaned with everything put into an earthenware urn. This would have been placed, perhaps with some grave goods of bronze, in the ship. The stone ships would have been anything from 6 metres long, perhaps up to 46 metres, the size reflecting the importance of the person. This particular site was 29 metres in length.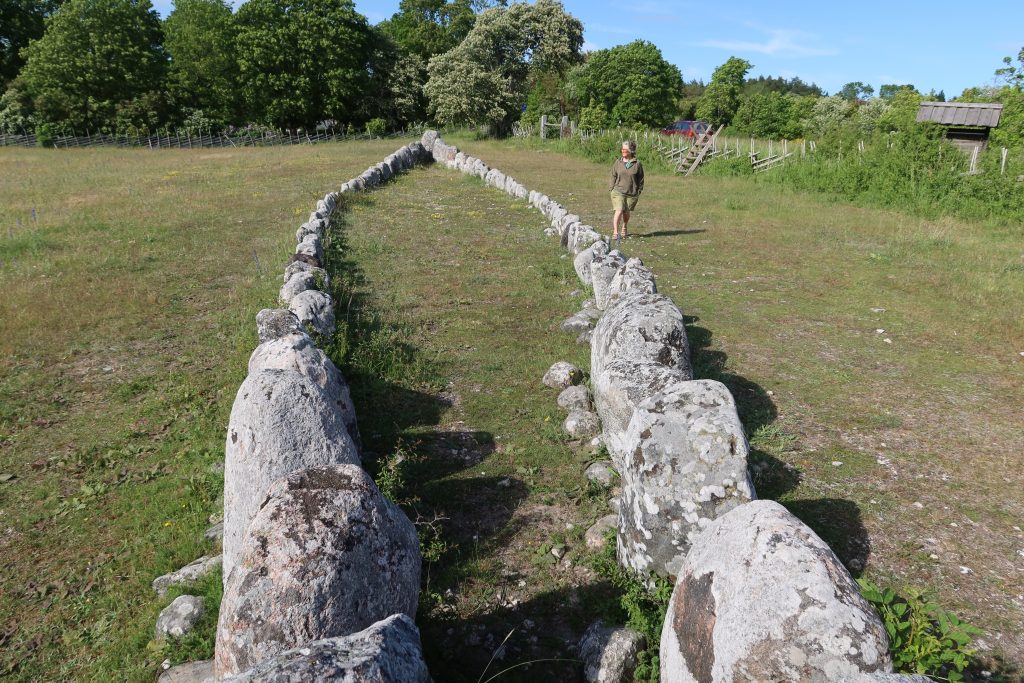 June 13th
The next day we headed for another island Fårö. Friends had recommended seeing the sea stacks on the north of Fårö. The ferry across is a free ferry and we drove on with immaculate timing; the gates closed behind us and we set straight off for the very short crossing. Once there, everywhere on the island is an easy drive; it has a total area of 42 square miles! The sea stacks are on the northern side of the island and the best ones are reckoned to be at Langhammar. The stacks are known as rauks and where there are a lot of them, they are known as a rauk field ("raukfält"). A great name and one which George Lucas could perhaps use as a Star Wars character ….! The rauks are formed by erosion. The waves erode away the weaker rock and open up existing vertical fissures leading to a central column being left – this is the rauk. The ones on Gotland formed after the last ice age and are formed from reefs that existed in the Silurian period. Carl Linnaeus, on his visit to Gotland with students in 1741, was actually the first scientist to describe rauks. He called them stenjättar (stone giants) – a much more descriptive name. Whatever they are called, they are spectacular and it is difficult to understand the scale of them without walking around close to them. With enough imagination, you could almost be on Easter Island …..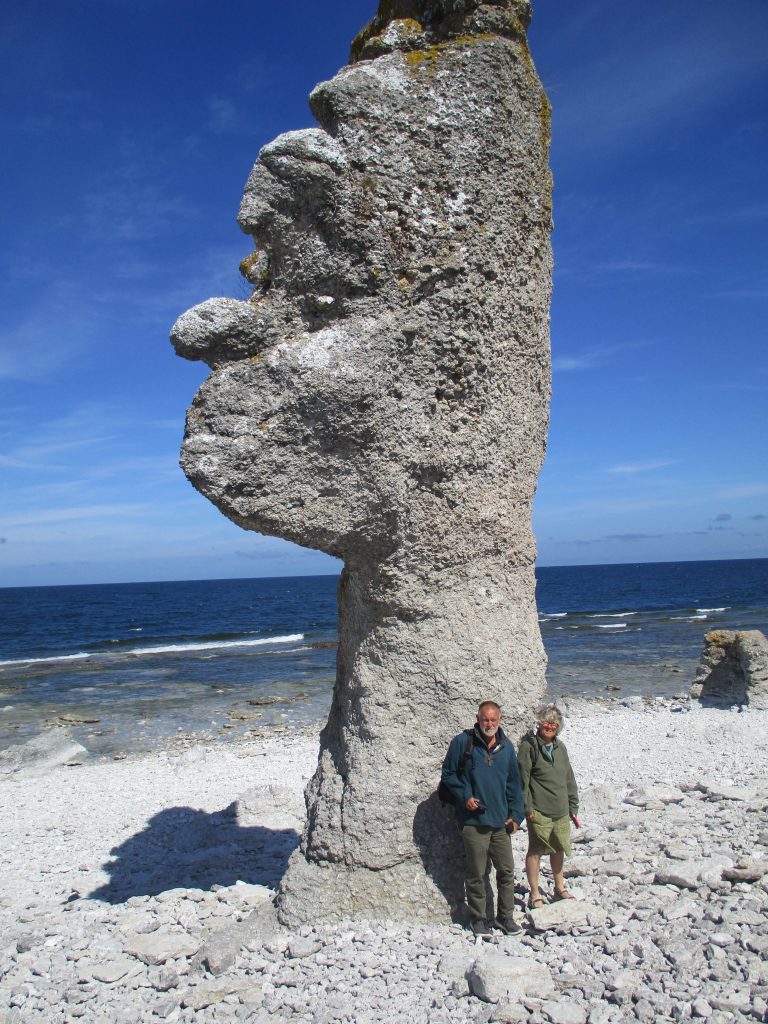 We then drove around the north coast of Fårö. A stop at another rauk field gave us a look at one they called the coffee pot, though it made us wonder about their barista skills and it looked much more like a dog to us!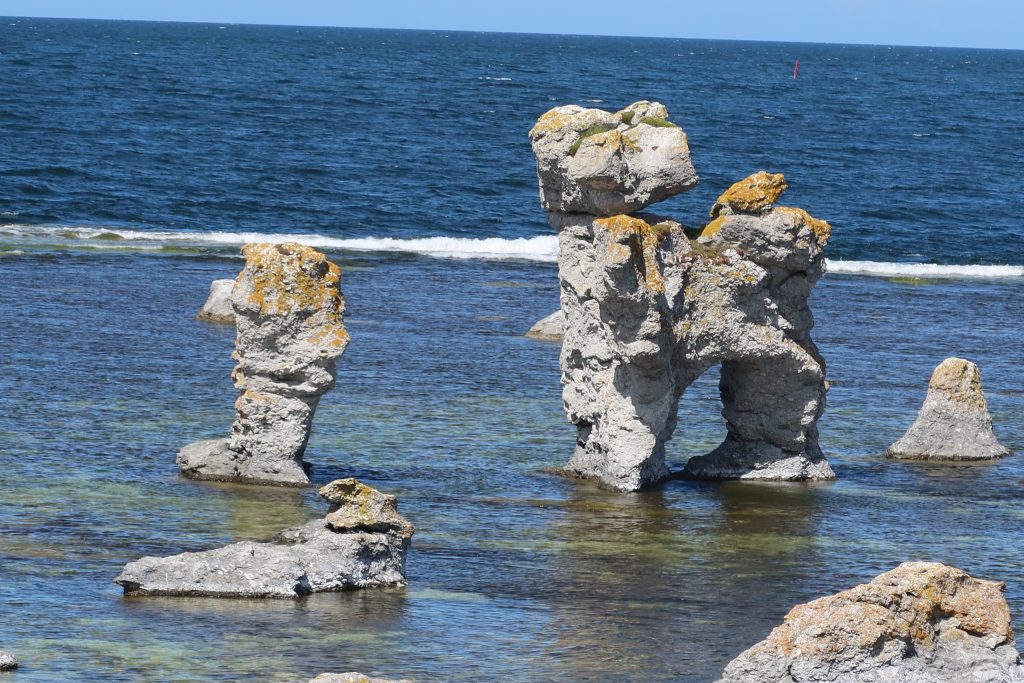 The final stop on the way back was at a fishermen's station. These used to be all over the island, but few remain and they mostly vanished with the rise of agriculture in the early 19th century and the industrialisation of fishing as a result. The fishermen would move to the fishing station for a few intensive weeks in spring and autumn when the herring were passing. The station had a harbour (where possible), huts for the gear and stands for drying the nets. The fish would be salted in barrels to ensure it kept, so that it could be eaten all year round. The process of industrialisation has continued and today all of Gotland's requirements for fish can be met by just two trawlers ….