Summary: Gosport to Lymington. 20.8 miles in three and three quarter hours. A fast run through the hustle and bustle of the Solent with around 25 knots of wind from the SE.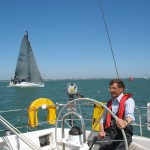 After a wander round Priddy's Yard and the rest of the Royal Clarence Yard, we set off about 12.45 from Gosport. After a bit of a queue for the fuel berth at the old Camper & Nicholson marina, we finally left Portsmouth harbour around 1.30pm. We headed through the inner swashway and across to the Ryde Middle sands. With full main and 2/3 jib we had a fast run with a building tide past Cowes across to Lymington. The entrance to the Lymington river was much as usual, two ferries crossing, a huge procession of boats coming in and out, all concentrated in a narrow channel. We berthed in the Lymington Yacht Haven, though I was glad we rang in the morning to book a berth – allegedly their last visitor berth for the evening. Business as usual in the Solent!
The trip across was a nice sail – an easy run in a SE4-6. We saw a few interesting boats. A racing fleet with various J-Boats and other mean looking racing machines. In the distance we also spotted foiling Moths at Lee on Solent SC. They were easily identifiable just by the speed they were travelling at. The video below gives a pretty clear idea of what they are like to sail.
We ran in close round Cowes to have a look and headed past the Royal Yacht Squadron and then down past the entrance to the Beaulieu River, Newtown Creek and into Lymington.
Having thoroughly traumatised George following ferries into Lymington with them crossing in mid channel, he headed off home by train for a few days. Things should be a little quieter when he gets back! Alex and some friends will then join me to get the boat across to Poole.
Spent Sunday pottering around and had lunch with Pete and Jan. Great to catch up and hear their news. Managed to catch them just before they headed off to Spain for a few weeks.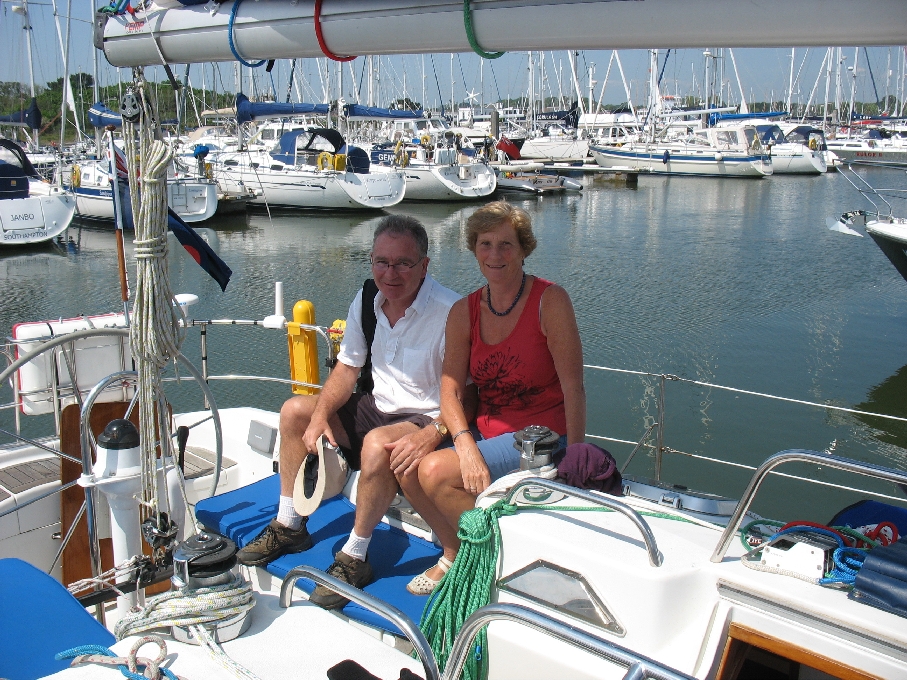 See the Lymington picture gallery for more photos.