Summary: Brighton to Gosport. 49.8 miles in 7 hours and 45 minutes. Motored most of the way with very little wind and very little visibility. Ended up motoring blind through fog for around an hour.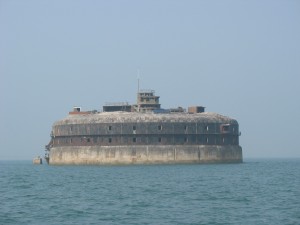 We left Brighton around 9.30am aiming for the Looe Channel off Selsey Bill and then heading round to Gosport. Shortly after leaving Brighton we got a bit of breeze on the beam and managed to sail for a couple of hours, but in fairly limited visibility. Within half an hour of leaving we lost visibility of the coast and didn't see it again until near Portsmouth. It was then pretty much the same story as yesterday. The wind would die, so we turned the engine on. Then a little breeze would come back and we optimistically turned the engine off and sailed for a while, then the wind died and we turned the engine on and then ….. In the middle of all this we did get a quite a nasty patch of fog for around an hour with almost zero visibility. We debated turning around, but it cleared sufficiently to carry on through the Looe Channel and then round to Portsmouth.
As a trip, it was positively unexciting! We did see a porpoise in the Looe Channel, but apart from that, the highlight was coming in to Portsmouth – an interesting entrance through the Solent Forts; Horse Sand Fort, No Man's Land Fort and Spitbank Fort. These forts were built in the late 19th Century. Horse Sand Fort for example, was built between 1865 and 1880. It is a substantial building 240 feet across and the lower walls are 59 feet thick, so it would have taken quite a bit to break through them. All three forts have recently been bought by a company called Clarenco to add to their collection of exclusive venues. They already owned Spitbank Fort, but added the other two to their collection in March 2012. No Man's Land Fort will be converted to an exclusive venue, but Horse Sand Fort will be left as it is to become a time capsule museum. Boats to the forts will run from the Royal Clarence Marina.
Coming in to Portsmouth harbour the Spinnaker Tower, HMS Warrior and HMS Victory are on the right and the old naval complexes on the left. We carried on past Haslar Marina and Camper & Nicholson's to moor in the Royal Clarence Marina; one of the Transeurope group of marinas, so we get half price berthing. A very nice marina as well with a good view across from Gosport to Portsmouth and a whole series of new developments.
The marina is home to the Clipper fleet, though they are currently heading round the world so there are only a couple of training boats here currently. There are a couple of Open 60s here as well as another Starlight 39, so an interesting place to wander around.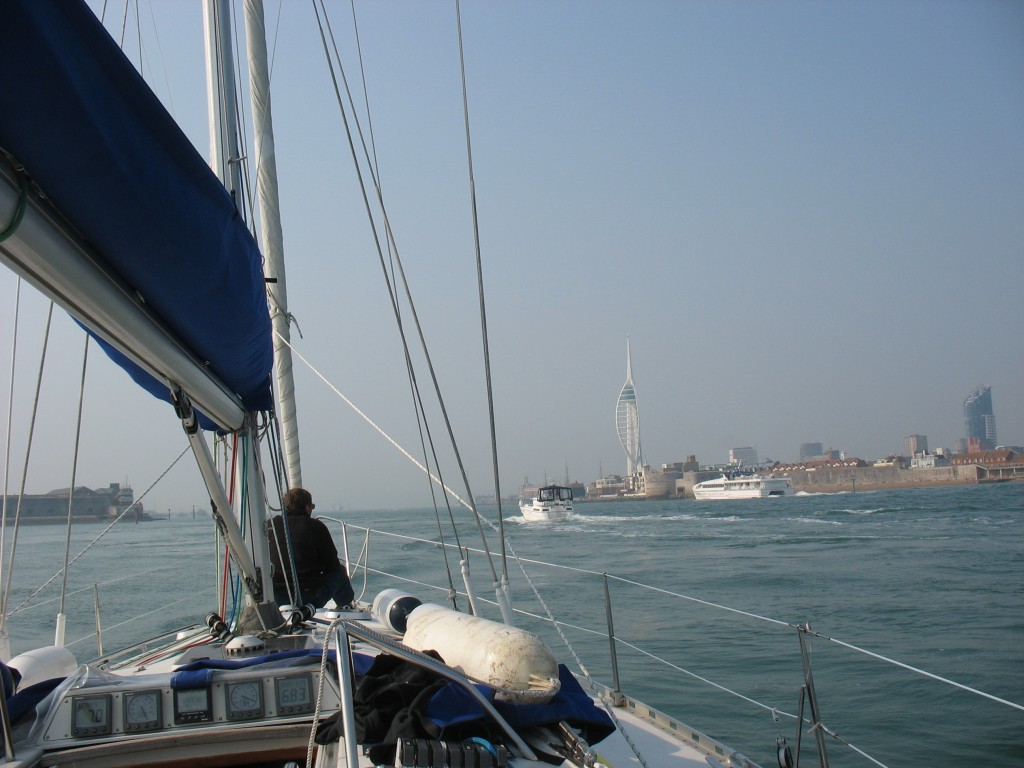 See the Portsmouth picture gallery for more photos.