I am starting to wonder if I should muse out loud that I am going to go the opposite way and try and double bluff the wind because predictably a north-westerly was forecast (which would have been perfect) and a west south westerly arrived (which wasn't!). The wind seems to have a sixth sense at the moment about where we are heading …. For a while this morning it teased us and we left Ystad with a lovely breeze – around 10 knots – on a close reach – champagne sailing. However, it quickly went round meaning we had to tack our way to Gislövs läge. It was still Prosecco sailing, but just not quite perfect ….
Neverthless, it blew around 10-14 knots and we had a great sail round the south coast passing the southern most point of Sweden – Smygehuk. Though we went fairly close, we didn't apparently go close enough to see the landmark which marks this southernmost point of both Sweden and the Scandinavian peninsula. The point is apparently marked (in the harbour) by a statue of a nude woman. It was made by the artist Axel Ebbe and dates back to 1930. It is named Famntaget (the embrace). The model for the statue was Birgit Holmquist, the grandmother of the actress Uma Thurman. Thanks to the power of Wikipedia, we may not have been able to see the statue, but you can: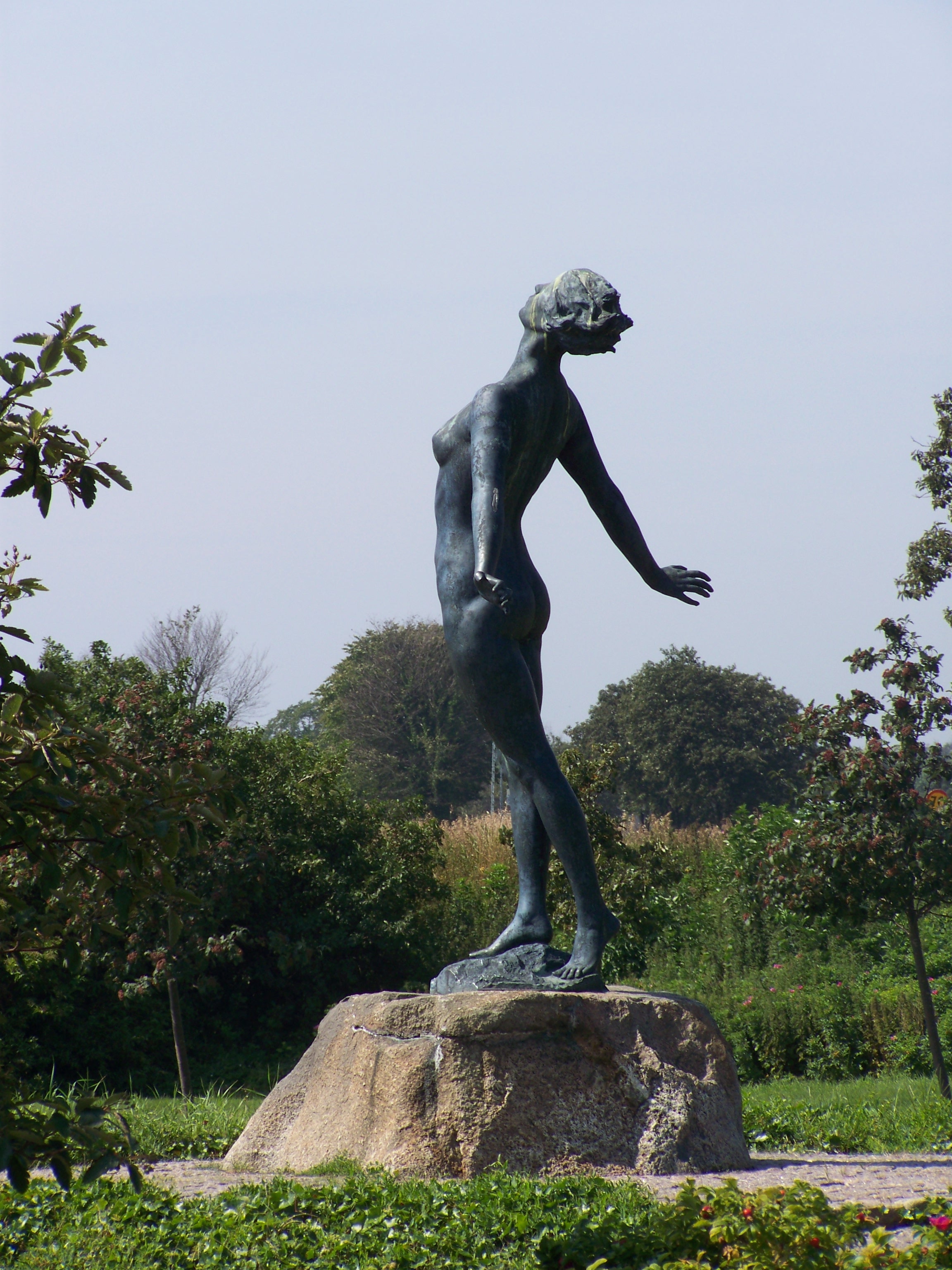 We arrived in Gislövs läge for a late lunch having done 29.1 miles on the log. For the first time in a number of years, we had to face box berths again – a particular delight in a cross wind. However, we got in without doing an impression of a billard ball bouncing off the posts, though there was some confusion as to whether the bertholder was going to return. The berths are marked with a little shutter which can be moved to red or green. I had seen a green one for this berth, so went in, but once in, we noticed that the green marker didn't line up with the berth and there was also a red marker the other side. So, just in case one of us stayed with the boat to placate a grumpy Swedish bertholder if they came back to find us in it . They didn't arrive, so we were safe …..
To see our track, follow the link below:
Gislövs läge is a nice small harbour, if a little shallow (we have around a foot under the keel, so I am hoping the water level doesn't fall overnight). The town (well town is overstating it) is a nice enough place, but small and looks like a summer place. There is a nice cafe though and – a particular plus for those on board – free washing machines, so the air is decidedly more fragrant now. The corner of the marina has a small traditional boat area – mainly small boats which were used for herring fishing. The town is possibly over-shadowed by Trelleborg nearby which is a major town and one of the main ferry ports for ferries to Germany (Rostock, Sassnitz and Travemunde), Poland (Swinoujscie) and Lithuania (Klaipeda). We are looking forward to avoiding them all as we go past tomorrow.