From Germany to Denmark – that was today's mission. With the best forecast for several days we left Sassnitz at 0610 and with a promising looking breeze we hoisted the main inside the harbour, headed round the mole and pulled the job out. That was then the last we heard of the engine for nine hours. The wind was abaft the beam and with some gusts of up to 17 knots, we were initially making around 7 knots over the ground, but the wind gradually dropped as we headed across and the average fell to nearer 5 knots. With the drop in the wind though came the sun, so we didn't mind that at all.
The chalk cliffs of Rügen were quickly left behind to be replaced by the excitement of rounding a wind farm and it wasn't until we were about 7 miles away that we started to see the buildings of Rønne port. We were fairly confident though that the navigation was pretty spot on as a ferry snuck up from behind and pulled into the port. The name Bornholmslinjen kind of gave the game away.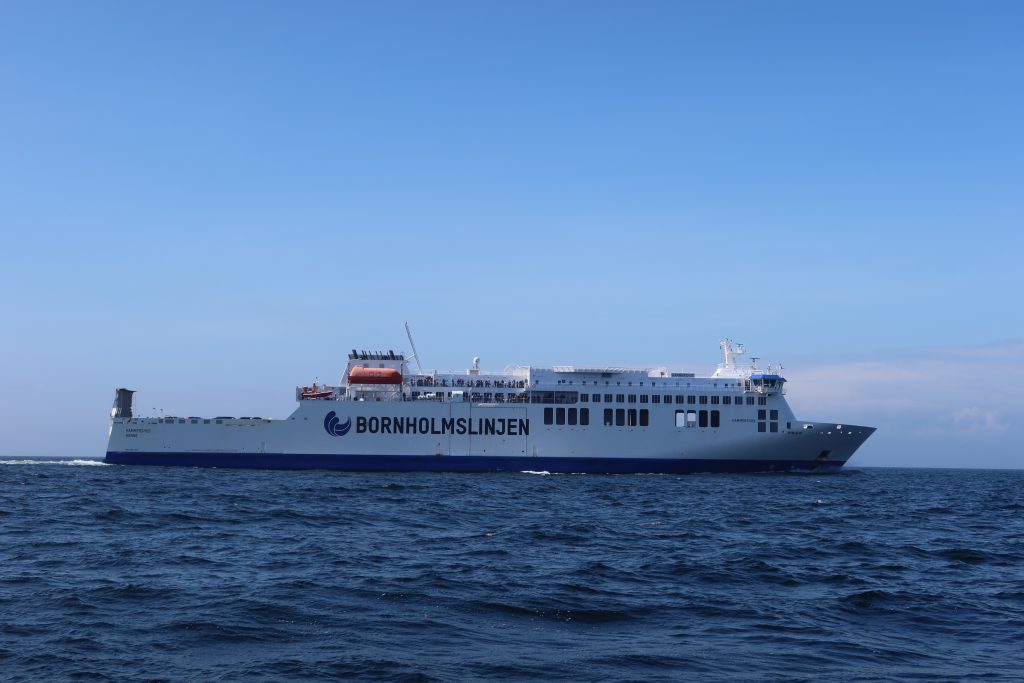 We headed slightly beyond the main port and the marina we were headed for is just to the north of the town – Nørrekås. With spaces on finger berths, it was a straightforward entry and looked nice and sheltered. It was only later that we realised that, despite an extensive breakwater, every few hours there is a huge surge inside the marina as the wake from the fast ferries to Sweden gets into the harbour. Instead of letting it out again, the breakwaters then keep the wash inside the marina bouncing backwards and forwards for about fifteen minutes! Ah well, luckily there are only half a dozen or so ferries a day ….