We woke up to bright sunshine and a fairly light breeze, but with more wind forecast, we decided to get on and keep heading towards Helsinki first thing this morning. We motored out of Barösund and hoisted the jib within a couple of minutes and it came down about 10 minutes short of Dragesviken marina in Porkkala. As we gradually came out into more and more open water, the breeze built and the middle stretch of the trip is across open water (the Porkalafjärden) where we had gusts of around 25 knots and consistently 20 knots from just aft of the beam. With just a full jib out, we made a great pace of 6.5-7 knots most of the way. As we came round the peninsula and headed up into Porkkala, we furled some jib to make it easier to see the marks and to slow things down and give us time to see them.
Porkkala is a nice small marina with a cafe and restaurant and around 10-15 guest berths. It is not completely sheltered as the wind funnels along the inlet a little and with gusts of over 26 knots this afternoon, we felt we timed it well. However, it is very comfortable and the wind should hopefully ease overnight.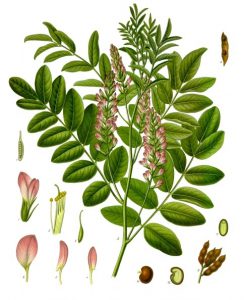 The shop was a better one than expected and not least because they sold salted liquorice ice cream. Salted liquorice is a speciality of Finland and having tried salted liquorice sweets, salted liquorice chocolate (which is delicious – a liquorice filling to chocolate), we felt that trying ice cream was the next logical step. It proved to be a good one and certainly a much better choice than the turbo salted liquorice sweets we bought. Out of the three crew who tried these, one spat it out straight away, two managed to eat them, but only one person came back for more. The packet does now seem to have been hidden away from the skipper – the crew are presumably worried about possible side effects and the skipper hallucinating about rocks which aren't there ….
Liquorice is the root of Glycyrrhiza glabra – a herbaceous perennial legume native to Southern Europe and parts of Asia. A sweet flavour is extracted from the root and then used to flavour various sweets and in the US to flavour cigarettes. This is apparently done partly for flavour as the liquorice (or licorice as the Americans spell it) adds a sweetness, but also because it makes it easier to inhale the smoke by creating bronchodilators, which open up the lungs. The first place where liquorice was mixed with sugar and turned into sweets was Pontefract in Yorkshire – hence Pontefract cakes which are small liquorice sweets. Indeed it is colloquially known as 'Spanish' in Yorkshire and some other counties, possibly because Spanish monks grew Glycyrrhiza glabra at Rievaulx Abbey near Thirsk.