An inauspicious start today. After a night of fairly torrential rain and thunderstorms we thought the weather was set to clear this morning, so we headed off. All went really well for the first 400 metres or so until we were starting to go past the main port at Oskarshamn when we motored straight into a bank of fog – so thick, we couldn't even see the breakwaters properly as we went through them. My initial thought was to turn round immediately, but we carried on slowly for a while thinking it might clear – it didn't! The next two hours were spent buoy hopping on the Navionics app on the tablet and staring blankly into a wall of white. The one upside was that we were heading down a small channel down Kalmarsund, so the odds of meeting anything large were fairly low.
At times the fog produced some fascinating effects. It hung low to the water and so we would get occasional glimpses of land above the fog and once even saw the top of a mast going past in the distance, but it appeared completely detached from the hull of the yacht which we never saw. We also saw a wind farm which appeared unconnected to the water! Eventually though the fog started to clear, but with no wind at all, we had to motor all the way, though just when we were heading on the last stretch, it started to rain again … The sun then came out about half an hour after we arrived.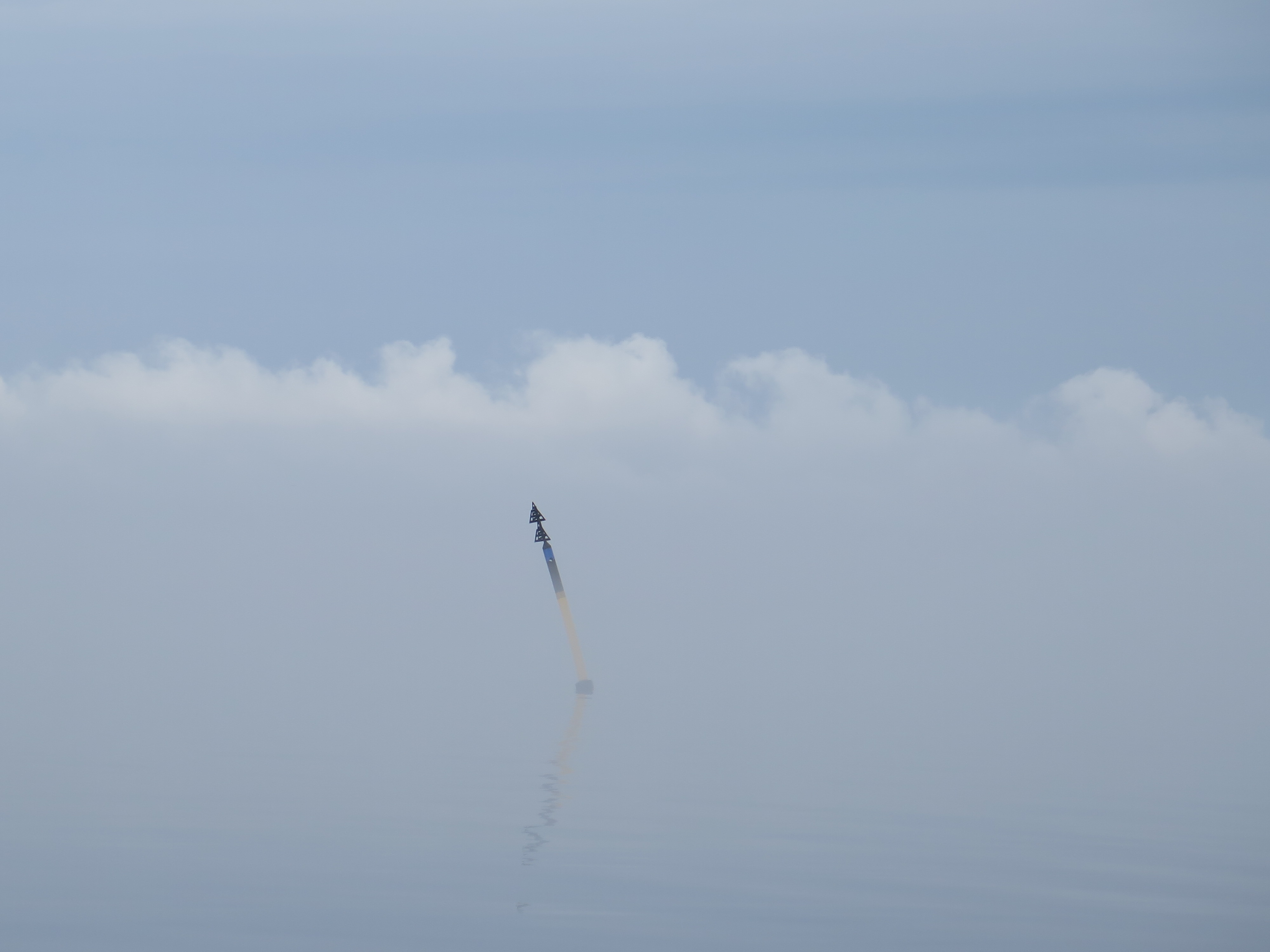 We are moored in the inner harbour at Bornholm and the Gasthamn is run by the Strand Hotel. So – we use the facilities for the hotel which has an indoor pool and sauna! We plan on staying a few days here to explore Oland Island, the southern half of which is a UNESCO-listed world heritage site.
To view our track here, follow the link below:
In the afternoon we went for a wander around. We'll explore further in the coming days, but we walked down to the nature reserve and through to the old Borgholm lighthouse. Luckily this is no longer an active lighthouse, not least because it is more or less covered by lilac and other growth. We did also discover some of the local fauna – in fact we brought them back to the boat with us unwittingly – ticks …. There were cattle grazing by the lighthouse, so we think the ticks must have come from there. Thank goodness we had the TBE jabs before we left …..