At last – we escaped …. Ever since Ric arrived on July 1st, the wind blew and blew. Every day was forecast at well over 20 knots and most were substantially more than that. Occasionally people would escape from the gasthamn (generally this involved a fairly intimate ritual with other boats as the wind blew them all over the place) and some would arrive in their place. Most looked fairly windswept and weather-beaten even when they had come just round the corner from Copenhagen. Chatting to one German who arrived from Vordingborg we said that we had decided to wait – he replied "A good idea, as at least you still have a jib that works". His was in shreds and he spent the next day trying to find a sailmaker!
Today there was what Windfinder said was a weather window for 18-24 hours. The forecast was for the wind to blow 20-24 knots early morning and then to drop down to 11-15 knots for the rest of the day. As ever, it lied – it was just teasing. Still, it did come from the right direction, more or less. We set off about 06.40 and, once we had extricated ourselves (the wing keel got caught on next door's lazy line) without hitting anyone we got the main up fairly quickly, followed by about 2/3 jib. This was quite enough and with the wind in the west at around 22-26 knots, we hurtled down towards the point at Rødvig – generally at around 7-8.5 knots OG. Once close to the cliffs at Stevns Klint we bore away slightly and down towards Møns Klint. These chalk cliffs are the highest point in Denmark and are around 6km long, getting up to about 120m in height. Hills are about as common in Denmark as in Essex.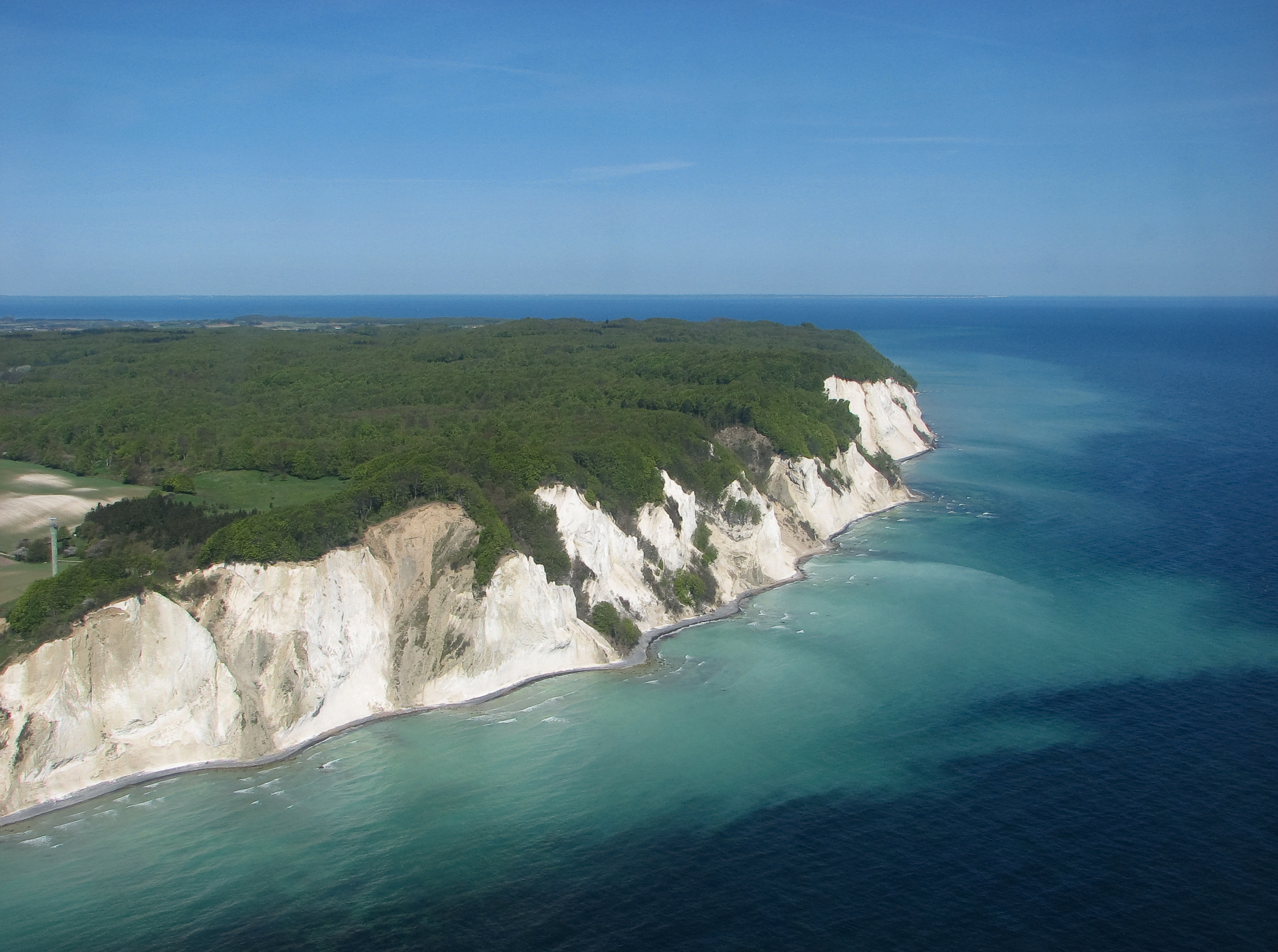 We got a fairly close view of Møns Klint as we needed to head up round them to get up towards the Hestehoved Dyp dredged channel between Falster and Mons. We were hard on the wind, though it did drop a little to between 15 and 20 knots, so we still made rapid progress across to the start of the channel – about 14 miles after the cliffs. It is a narrow channel, so we dropped all sail when we got to it as it is only about 50 metres wide and was head to wind all the way. We finally arrived in Stubbekøbing at about 16.10 – nine and a half hours to do 65.5 miles. An average of 6.7 knots. Not bad at all considering this includes leaving and mooring and an hour of motoring quite a bit slower through the channel!