The Swedish Hallberg Rassy beside us at Utklippan wanted to leave at 9am, so that made our decision easy; we left at 08.50. On a lovely sunny morning we left (slowly) through the eastern entrance we had come in through and hoisted the sails. Again, the wind was teasing us, so we ended up with a hokey cokey sail – the jib went in, out, in out and then we shook it all about. Three times the wind died, the engine went on and within 15 minutes the wind would come back again. Finally at 11.45 we had a consistent breeze from the port quarter and ended up with just over two hours of lovely sailing in bright sunshine …. this is sailing the way it is meant to be. As sailors we generally have selective memories, so a sail like this one we remember whilst skillfully shutting out the 90% of trips which were cold, wet and generally gloomy. Still, this sort of sailing makes it worth it! We did 23.5 miles in 5 hours and 40 minutes.
We arrived in Kristianopel at 14.30 and after a very nice liquorice ice cream (is there any other flavour worth eating?) had a wander round town. There used to be a Danish town called Avaskär, located just a few hundred metres north of present-day Kristianopel, but this was considered too difficult to defend from Swedish attacks. So the Danish king Christian IV had a fortress built to the south of it in 1603 and named it after his son – Prince Christian. The -opel suffix to the town name was meant to lend it a greater degree of credibility – giving the town a cosmopolitan ring like Constantinople. It was also the first Danish town laid out according to the architectural ideals of the Renaissance. The town was surrounded by walls (some of which survive) and at the height of its power it had a garrison of 100 men to protect around 700 inhabitants. However, during the Kalmar War, Prince Gustavus Adolphus of Sweden managed to storm the town in 1611 and torched it. The church (Kristianopels Kyrka) or Church of the Holy Trinity was then rebuilt between 1618 and 1624. They retrieved limestone and granite from the island of Öland and bricks from nearby Nättraby. It is the only building left from the time when Kristianopel was a fortified city and was the last outpost of the Danish kingdom at the border to Sweden.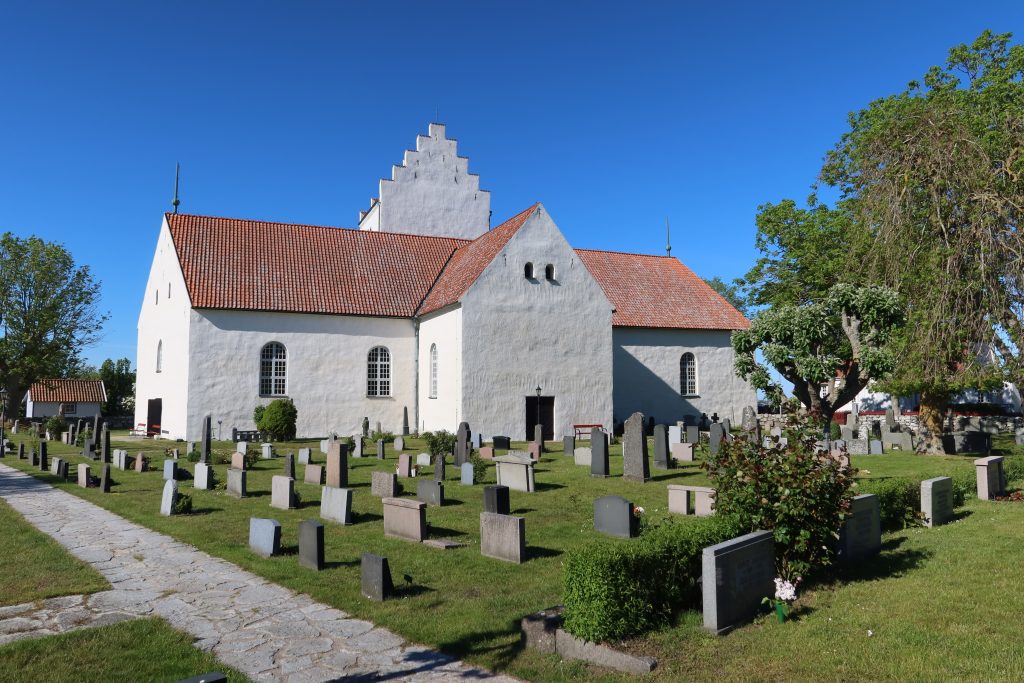 These days Kristianopel is very much a summer resort with a substantial camp site and many houses which are summer houses ….